POWERPOINT ONSITE  WORKSHOPS

:
Turn PowerPoint into your most profitable sales tool…
<
Everyone in business wants to communicate – to connect meaningfully with their peers, their team and their clients. Visual presentations (aka PowerPoint) can be a potent way to do just that – if we just learn to utilize its most effective aspects and avoid the dreaded "Death by PowerPoint."
Whether you are giving a high-stakes presentation to your board of directors or a sales talk to potential clients, PowerPoint, when done correctly, can add to your confidence and professionalism while it touches both the hearts and minds of your audience.
Tom has worked with large international corporations, government and non-governmental organizations, small- and medium-sized entrepreneurial concerns as well as professional speakers and subject matter experts. All with the goal of helping them craft and deliver that perfect presentation.
"Fix Your Lousy PowerPoint" Onsite Workshops
These workshops are the fastest and most effective way for your team to jumpstart their PowerPoint presentations from boring and dull to brilliant. Your organization will immediately benefit from Tom's 30 plus years of graphics experience in corporate communications and presentations working with executives, sales teams and professional speakers.
Each session is a lively, energizing, interactive event that engages participants and offers real-world solutions to their specific PowerPoint issues. You and your staff will walk away with ready-to-apply tools, techniques and insider secrets for a top-notch PowerPoint presentation.
Tom Nixon will personally conduct all workshops.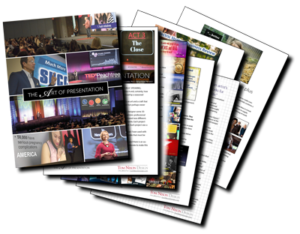 Your slides don't have to be horrible! Claim your free copy:
"The Art of Presentation" eBook
Click here to find out more…
"Great energy and group dynamic oriented. Focused on presentation challenges we experience daily."
"Hands on supportive environment."
"Engaged us, gave us opportunity to practice and get feedback."
Centers for Disease Control
workshop attendees
"Tom was amazing. Gave us all some great ideas, some great tips and some great things we can do immediately to make sure our presentations are fantastic. I'm going to use them tomorrow."
Alvin Miles, Director of Business Development,
Michael J. Coles Executive MBA Program
Kennesaw State University
"Our membership continues to rave about their new found presentation skills and understanding. The information you presented was very valuable."
Jenaila Hawkins, MSA, CNP
COVA President

Most popular workshop formats:
60-90 minute onsite mini-workshop (for any size group)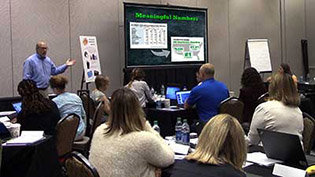 Loaded with a wealth of concepts and ready-to-apply tips, this workshop is an excellent way to upgrade your entire organization to effective PowerPoint presentations. Tom will offer basic and more advanced, battle-tested core concepts that he has developed over his years of experience. Additionally, attendees will leave with dozens of tips and insider techniques they can apply right away.
Attendees will receive a range of useful handouts and step-by-step worksheets. As an add-on, copies of Tom's best-selling book "Fix Your Lousy PowerPoint" can be distributed to all participants.
Typically, this session can be followed by 30 minutes or more of informal questions, answers and feedback.
Half- and full-day deep dive onsite workshops (designed for small groups of 5 to 10)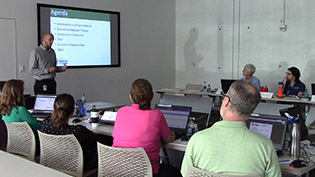 This workshop gives members of your staff multiple opportunities to present their projects, get expert feedback and then revise and present again. Individual attention is focused on accentuating strengths and correcting and resolving weaknesses. This format is an extremely powerful way to address individual needs and to speed up their personal learning curve.
In addition to handouts and step-by-step worksheets, each participant will receive a copy of Tom's best-selling book"Fix Your Lousy PowerPoint."
Learn PowerPoint presentation skills from one of the nation's leading PowerPoint designers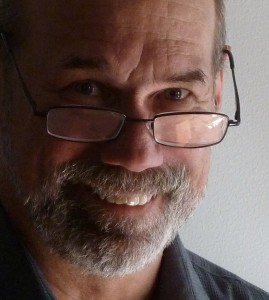 For over 30 years, Tom Nixon has created and coached critical presentations for CEOs and top leaders at major international corporations. The tools, skills and techniques developed while creating and delivering those high-stakes presentations are the foundation for his popular "Fix Your Lousy PowerPoint" Workshops. All workshops are customized and personally led by Tom.
A time and cost saving combination:
Consider matching a 60-90 minute mini-workshop for your entire staff with an intensive hands-on half- or full-day workshop for team members who are currently involved with creating and delivering a presentation. These events can be scheduled on one day or on different days. Combining group and individual training is a very effective way of upgrading your entire workforce with effective PowerPoint and overall presentation skills
Frequently requested topics:
The 4 Core Best Practices and how to apply them
Tips, tricks and techniques learned from 30+ years of building and delivering presentations
Why so much of PowerPoint is horrible and how to avoid the traps
How to structure a clear, effective presentation
Basic presentation skills when using visuals
Using slides to help cue the presenter and build confidence
Where to find quality, rights-secured images (and avoid legal issues!)
The basics of slide design
Bullets or no bullets?
Working with templates and corporate guidelines
Creating a repeatable, logical workflow
Opening and closing techniques
Effective storytelling with PowerPoint
When and why to use handouts
Why "slideuments" make for lousy presentations
How to never again read from your slides
Light vs. dark backgrounds, using color and type sizes
Preparing for and avoiding the inevitable technology failures
How to look professional and be the star of your next presentation
Why you should turn off PowerPoint when you begin creating your presentation
How to discover your BIG idea to help focus your message.
How to effectively rehearse and refine your slides and your delivery.
My favorite, go-to slide layouts that look great and communicate powerfully
What to do when you must deliver a canned (weak) slide deck – how do you still make it meaningful for your audience.
The advantages of a white background. The drama of a dark background.
How a quote slide can make you look super smart.
Adding humor with images so that you don't need to tell jokes.
Two simple tests for proper type size, comprehension and readability.
How to find and tell stories that connect.
Why handouts are a presenter's secret weapon and when to use them.
And much more.
If you have a specific concern about your group's visual presentations let us know. Chances are we have addressed your issue in a previous workshop.