Fees
Our desire is always to deliver a visual experience that fits perfectly with your audience, your message and your presentation style. We focus on 3 specific goals:
To communicate effectively with your audience
To make you, the presenter, the star of your presentation
To give you the ultimate confidence that your visuals and your delivery will function smoothly together
Firm project fees are quoted based an initial review and discussion of presentations styles and needs and any existing visuals. Videos of an actual presentation are very useful.
Initial free consultation and sample 3 slide demonstration set
The best way to determine if our services are a good fit for your needs is to have a free beginning consultation about your presentation and any existing visuals. Following this we can prepare an initial 3 slide demonstration deck along with a firm quote. The fee for the 3 slide deck is $300.00 (to be deducted from the project fee if the project proceeds). These slides will be the property of the client. Click here to learn more.
We have found that to assure the highest quality work it is best to have a firm quote agreed to at the beginning of a project and not be concerned with number of slides and design hours spent. If the parameters for the project change significantly we may need to agree to a revised quote.
Phone consulting services
An hourly phone consulting service is available. The time on these calls is best used if slide decks and/or videos are submitted in advance. Please contact our office to set up possible times.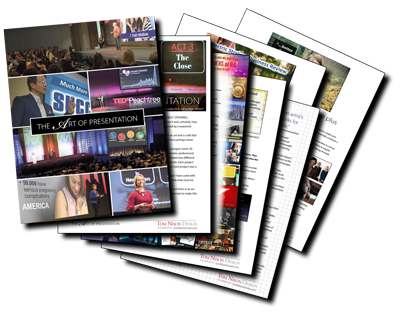 Claim your free copy:
"The Art of Presentation" eBook
Plus 6 more incredibly valuable downloads that will supercharge your presentations.
Click here to find out more…
3-Slide Makeover
Discover how spectacular your presentation can be. Our 3-Slide Makeover is the fastest, easiest way to see if our expertise and designs are a good fit for you and your presentation. We will send you information to schedule a quick (15-30 minute) phone call. Then we can both decide if it would be good to proceed. Remember, your satisfaction is always guaranteed.
Your privacy and intellectual property rights are our highest concern. Please be assured we will safeguard your materials fully.
Click here to find out more…